Explore Reputation Management
Take control of your reputation with one easy tool
Track what people say about your business online and stop losing customers
Start managing your online reputation and open the door to more sales
Track all mentions in one place
Are you sure you know exactly how customers feel about your brand? RepWarn will take you straight to the conversation.
You could spend hours scouring the internet for every mention of your business and still not find everything.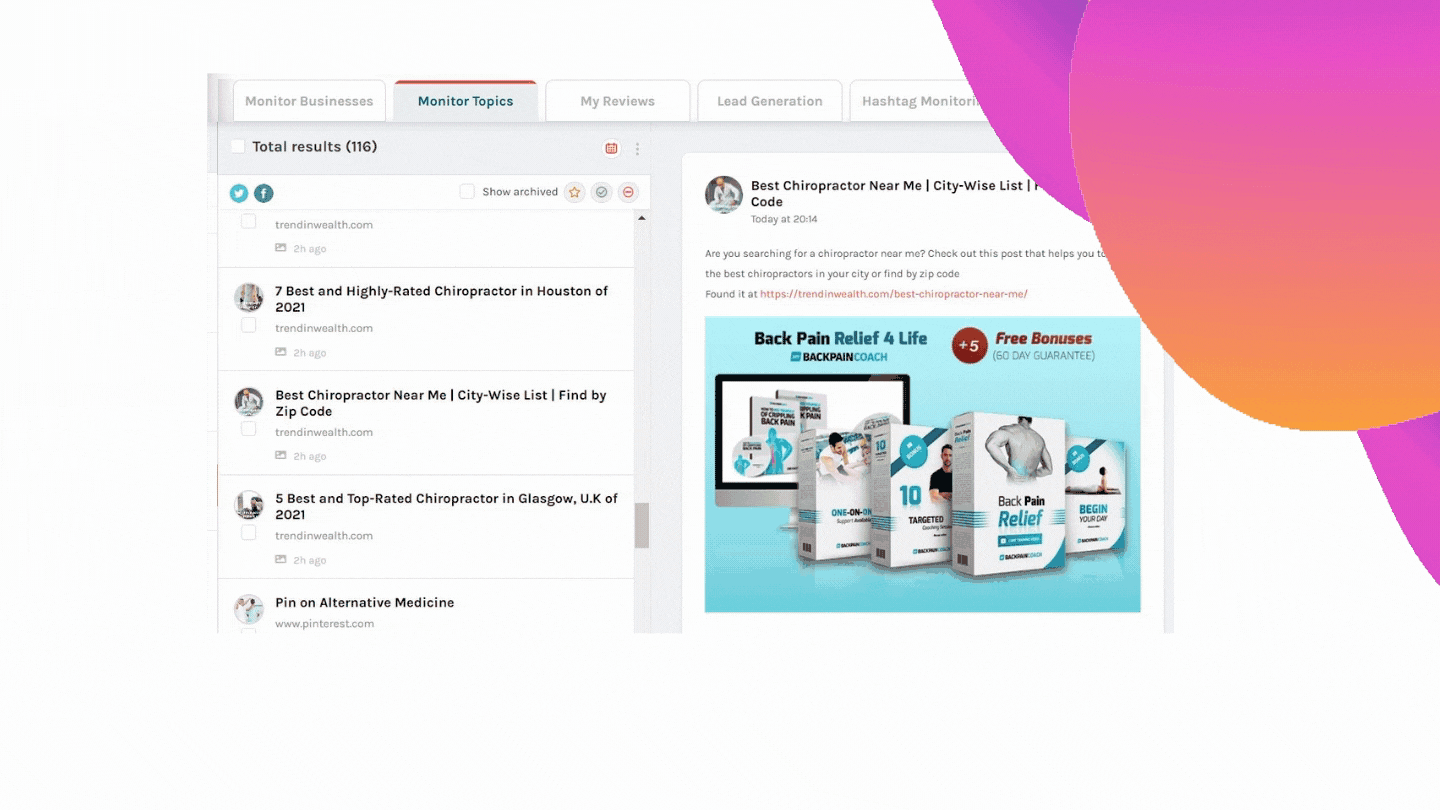 You could even spend precious time trying to learn complicated reputation management software, only to leave yourself wondering whether you're doing it right.
Managing your online reputation feels like a full-time job.
Instead, let RepWarn do the trawling so you can focus on running your business.
Reputation & Social Media Management
Unlimited keywords
Mobile access
Reply in-app
Custom alerts
Prepare, Promote, Protect
Setup & Manage 2x Social Media Accounts
Social Covers for both accounts
Social Calendar
3x Social Posts per week / per account
Build your Social Community
​
Receive notifications immediately via email or App. When someone talks about you or your business, you'll be able to reply right away.
No more daunting tools that take an age to learn. You'll be up and running in minutes with our simple setup. We'll even set up your first report for you.
RepWarn scans the web every five minutes so you'll always be the first to know when someone mentions you.
Every email includes a link straight to the conversation so you can easily jump in and reply. This makes it easy for you to resolve any issues that arise before they blow up on social media.
Because RepWarn tracks ANY website and EVERYTHING you ask it to, you can even track what's said about your competitors.
Find people who are looking at your product or service, but still haven't made the purchase. It's as simple as clicking a link.
Stay on top of conversations even when you're away from your computer. Available on both Google Play and the App store.
Catch what other tools miss
See, Google Alerts are good, but mostly show you articles that make it into the news. But as any good marketer knows, there are many conversations taking place across the web that you need to be aware of.